Toggle Nav

Activating Morning Dose for Daytime
With the natural power of acai berries, goji berries, mangosteen, noni, pomegranate and many other fruit extracts, the perfectly balanced ResverChron® morning dose consists of four different capsules.

Regenerating Evening Dose for Nighttime
A specific combination of resveratrol, fish oil, and other key ingredients comprises  the perfectly balanced ResverChron® evening dose, which consists of one softgel and three different capsules (one of which provides a double dose).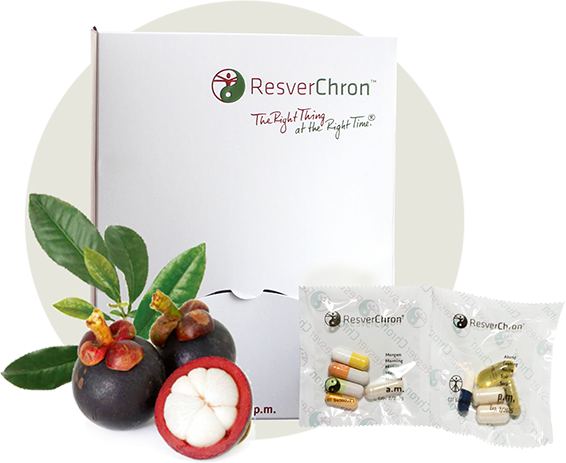 TIME TO REVITALIZE
YOUR BODY
ResverChron® embodies the implementation of the best findings from 4000 years of anti-aging medicine in the form of an all-in-one product.